Inspected and approved 1st prm. American Sport Pony (AWR/ASPR)
Chestnut w-Wide blaze and 4 whites
Show Record:
Named Res. Supreme Champion at the 2003 Western Nationals! First time back in the ring since 2001!! Show record in 2001 (First year in-hand):
WPCSA Nat'l High Score 4th Place Sec. A 2 & under Colts
WPCSA NW Region CH. Sec. A colt 2 & under
Res. Supreme Champion
Named Sec. A Jr. Champion at the 2001 American Nat'ls
Named Jr. Ch. at every show it was offered (Including in Canada and USA).
1st place in Sec. A 2 year old colts at American Nat'ls
OWPS Res. All around Stallion (Included All Sections and all Ages)
Many, many blues in 2 year olds and under
"Razz" is a extraordinary pony, bred from Champion lines, European and American, he has it all, movement, loving attitude,type, and confomation. He has been a proven champion and has a couple Internat'l championships in his record as a two year old. His pedigree is in the blue, Razz has proven that when you are bred from a line of champions, your Get are Champions, Proof His sire, *Springbourne Dazzle has been a multi Supreme Ch. and his sire, Springbourne Caraway has been a halter and ridden champion, Eight times winner of the WPCS Sire Ratings, Reserve Champion Royal Welsh Show 1989, and Mountain and Moorland Ridden Champion National Pony Show 1991, naming a few of his wins. Caraway, being Penal Mark's most successful son. On Razz's Dam side is just as matched. His dam, Heritage Hall Abracadabra is a multi Supreme Ch., as a yearling in 1986, a Supreme Ch. under judge Mrs. Janis Shaneberger, to follow, she was pinned Champion everytime showen, the only mare to ever beat her sire, for a Supreme Champion, which she did many times, also she won many WPCSA Regional Championships. Abracadabra's sire, Majick's Owen Tudar has over 250 Championships in Halter, Riding, and Driving.
Pedigree
Name Heritage Hall Razzle Dazzle
Sire Multi Sup. Ch. *Springbourne Dazzle
Sire's Sire Ridden Ch. Springbourne Caraway
Sire's Dam Bradeney Desert Orchid
Dam Multi Sup. Ch. Heritage Hall Abracadabra
Dam's Sire Multi Sup. Ch. Majick's Owen Tudur
Dam's Dam Pineridge Miss Kitty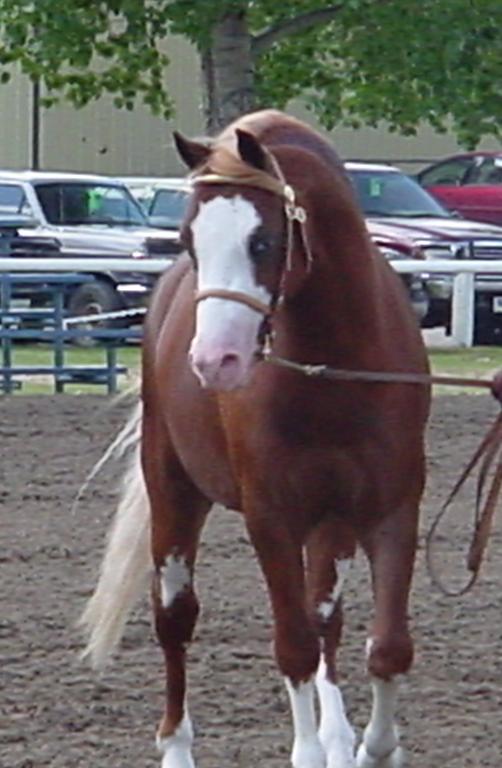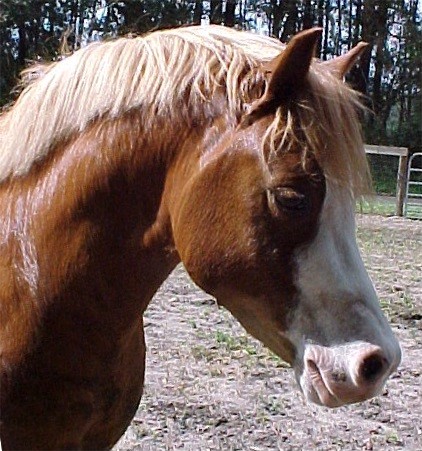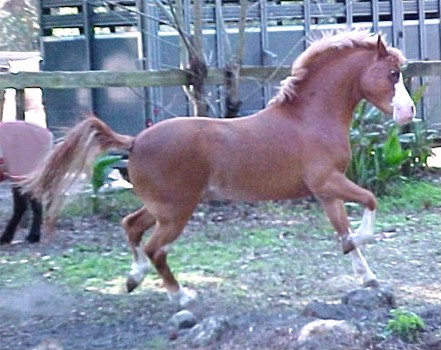 Heritage Hall's Razzle Dazzle
Thankyou for looking at our Stallions, more photo's as well as video can be requested via. E-mail or through a simple phone call. Contact info is on the main page.