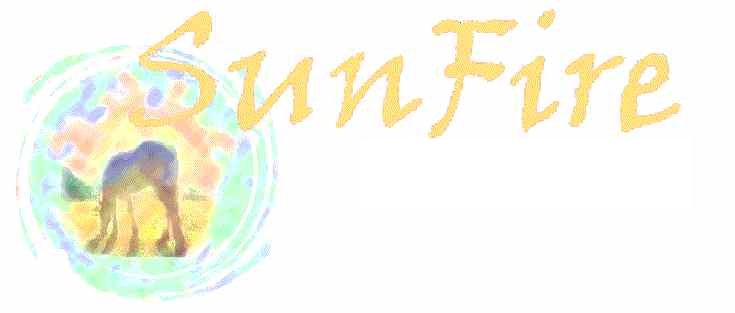 Click *HERE* to vist our new website.
Located in Beautiful Ocala, Fl.
SunFire Farm, now standing, two well respected Welsh pony stallions. We are no longer accepting horses for training but will gladly offer advice to those who may be having difficult training issues with their horses. As always, we believe ground work is the key to solving most problems.
This site is being brought up to date, so please feel free to take another look. We have up dates about Montana, the Grey and white pinto warmblood that was a stallion when we acquired him, and of the Clyde/TB foal that was due, and now is almost three years old!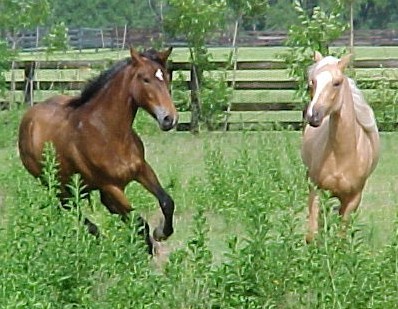 Our site has many beautiful photos of our horses and the farm. We also have many photo's of the sec. A Welsh stallions (and 1st Premium approved American Sport ponies), Creme'De Mint (cremello w-Bristol bloodlines) and Razzle Dazzle (Jr. Natl. Champ. young stallion), and links that may be interesting to those who like our site and or horses. If you have questions concerning our site, horses, horse training, breeding, sales or just want to share your horses with us, feel free to contact us!
This season the stud fee's are LOW
We want foals out there promoting our little men!!
*** Live cover and we also ship!! ***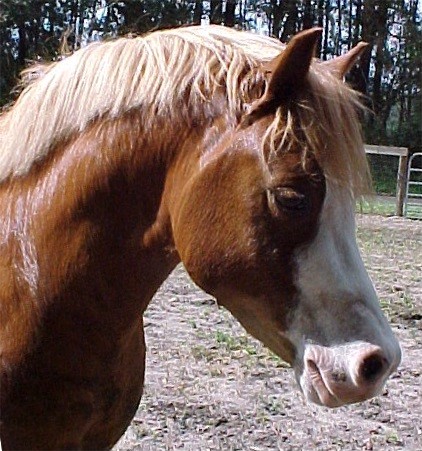 Available as well.....
"Pleasure riding" lessons for children of all ages, or adults just getting into (or back into) horses.
All lessons are private, and casual. Those interested in local shows
or trail rides can be given the chance to participate in those activities.
Click *HERE* to visit our previous website.